Apex Valves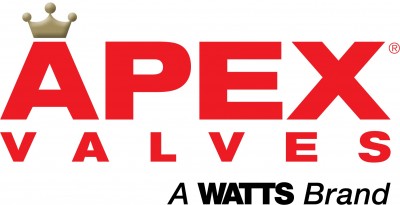 Apex Valves (founded in 1982) is a New Zealand based company that specialises in the design and manufacture of plumbing control valves as well as tank and trough valves for the agricultural industry and rainwater harvesting.

Anka® is a division of Apex Valves. Anka was founded in 1996, designing and establishing a unique range of polythene pipe fittings. The Anka range also extends to Washdown Hose Nozzles, Quick Lock Couplings, Pipe Unions, Pipe Fittings, Hose Swivels, Check Valves and Foot Valves.

Apex Valves provide 100% backup and support for all our products and are committed to being a progressive, responsible manufacturer, producing high quality, innovative products that are internationally accepted.

Watts Water Technologies now hold a 90% share in Apex Valves. The new Shareholder, Watts Water Technologies Inc from the USA, brings a wealth of knowledge to Apex and strengthens the company immensely. There are many synergies to be gained by joining these two companies.

Watts Water Technologies, Inc., through its subsidiaries, is a world leader in the manufacture of innovative products to control the efficiency, safety and quality of water within residential, commercial and institutional applications. Its expertise in a wide variety of water technologies enables it to be a comprehensive supplier to the water industry.
Visit Website
Back