Summer Burke, Spanish-English Liaison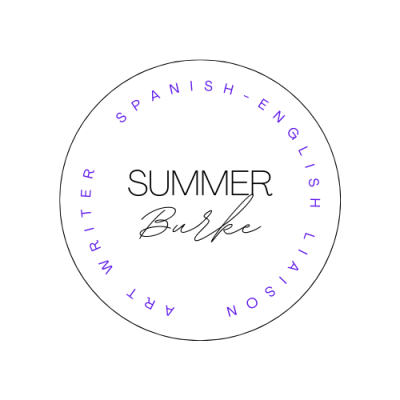 Summer has lived in Spain and Latin America as well as Canada and the USA. Her studies in Latin-American and Spanish Art History gave her a foundation of cultural understanding, coupled with development work in Central and South America and studies in Spain.
If you are looking for cultural and language assistance as you build professional relationships with Latin American counterparts in business/education/tourism/other contexts, contact Summer.
CONTACT:
summerburke.art@gmail.com
Visit Website
Back