Auckland University of Technology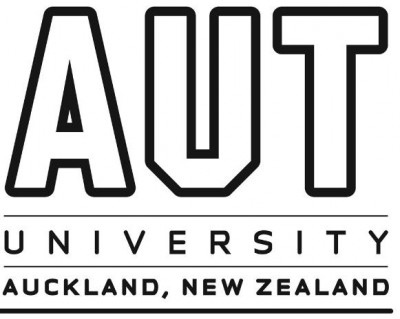 AUT is New Zealand's second largest and fastest growing university. We reflect the changing world, and emerging environments and industries. Established relationships with employers and professionals make our teaching and research relevant to current and future industry, which shows in our 95% graduate employment rate.
AUT prides itself on its high lecturer-to-student ratio, student support services and modern on-campus facilities, including on-line library resources, entertainment and sports.
We are accredited by the New Zealand Government, internationally recognised and globally competitive.
Our School of Business is AACSB accredited and Eduniversal Worldwide Business School rankings 2011 has placed us with the world's top business schools.
OUR STUDENTS
AUT University is committed to internationalisation and welcomes over 4000 students worldwide from 85 different countries. Support services are available inclusive of health services, orientation, accommodation placement, academic support and student mentors.
LOCATION AND CAMPUSES
We are located in Auckland, New Zealand, with three well-positioned campuses – one central city, one on the North Shore across the Auckland Harbour Bridge and one in Manukau, South Auckland.
Auckland is ranked third in the world's top cities to live and work in according to Mercers 2011 Quality of Living SurveyIt is located in the north of the North Island and is the largest and most culturally diverse of New Zealand's cities, with a population of more than 1.2 million people – 27% born in other countries. The city is surrounded by two harbours – the Waitemata and the Manukau – and is often referred to as the 'City of Sails' due to Aucklanders love for water sports and the sea.
PROGRAMMES
AUT offers over 250 undergraduate and postgraduate programmes through the Faculties of Culture and Society, Business & Law, Design & Creative Technologies, Health & Environmental Sciences, and Te Ara Potama (Maori Studies). Within the Faculties the Schools offer programmes in Applied Sciences, Art & Design, Business and Law, Communication Studies, Computing & Mathematical Sciences, Creative Technologies, Education, Engineering, Health, Hospitality & Tourism, Languages, Social Sciences and Sport & Recreation.
Certificates, Diplomas, Foundation Studies and English Language are also available to staircase students from pre-degree to PhD.
Study Abroad and Exchange programmes are available for overseas students wishing to study at AUT or with our partner Universities offshore.
RESEARCH
AUT places great emphasis on developing a culture in which the integration and application of research and learning are defining characteristics. Students have the opportunity to work alongside some of New Zealand's most innovative and creative researchers in our 18 Research Centres.
ENGLISH LANGUAGE
AND FOUNDATION STUDIES:
AUT Foundation Certificate is delivered by Norton College (ACG) and successful completion of prescribed grades guarantees entry to most undergraduate degrees.
AUT International House (AUTIH) provides English Language and University preparation programmes.
ACCOMODATION
AUT provides self catering student apartments on the City campus (Wellesley Student Apartments) and at North Shore Campus (Akoranga Student Village). Homestay is also available.
ACADEMIC YEAR
Summer School – early Dec – early February
Semester One – mid Feb – end June
Semester Two – end July – ends November
CONTACT DETAILS
International Centre
AUT University
Private Bag 92006
Auckland 1142
Ph: 64 9 921 9637
Fax: 64 9 921 9925
Email: international.centre@aut.ac.nz
Facebook: http://www.facebook.com/autuniversity
Youtube: http://www.youtube.com/watch?v=mbF-F4IsDYI
Visit Website
Back