University of Auckland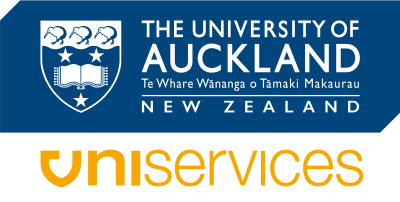 The University of Auckland is New Zealand's world-ranked university. We rank in the top 100 in the QS World University Rankings, and are the only New Zealand university ranked among the world's top 200 universities by the Times Higher Education World Rankings of Universities. The University of Auckland is also the highest ranked New Zealand university in the Shanghai Jiao Tong Academic Ranking of World Universities.
The University of Auckland is an international centre of learning and academic excellence. It is New Zealand's pre-eminent research-led institution and has key linkages with many of the world's top research intensive universities. The University actively seeks to work with government, other universities, research organisations, businesses and commercial consultancies in research, development and education.
Established in 1883, it is an international centre of learning and academic excellence. It is New Zealand's largest University with over 5,000 full-time staff, 8,000 casual staff and 40,000 full-time students, including over 5500 international students.
Auckland UniServices Limited is the commercial research and knowledge transfer company of the University of Auckland. It is the largest company of its kind in Australasia bringing income and new employment opportunities into the University and New Zealand, and works alongside world-class academics to identify, protect and develop discoveries with commercial potential, find business partners and commercialise IP. UniServices has an extensive portfolio of new technologies available for commercial licensing, and spin out companies for investment, based on over 400 new inventions and hundreds of new patents lodged in the last five years alone.
UniServices works with hundreds of national and international clients and attracts over $35 million of research income through our research offerings. Across all of our business, more than 28% of UniServices' clients are international.
For LANZBC queries, please contact us at lanzbc@uniservices.co.nz
Visit Website
Back