Latam Airlines Group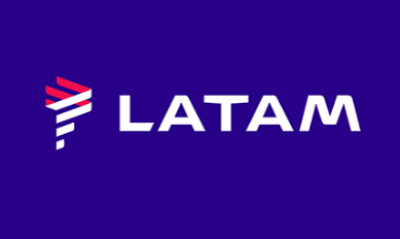 LATAM Airlines Group is amongst the 10 largest airline groups worldwide and within the three largest in terms of market capitalisation, offering passenger and cargo transportation to more than 150 destinations in 22 countries, with a combined fleet over 280 aircraft and more than 51,000 employees.
LAN and TAM will continue to operate independently under their existing brands and will maintain their respective headquarters in Santiago, Chile and Sao Paulo, Brazil.
But customers of both airlines and their affiliates can look forward to benefits including better connectivity, more routes and frequencies, more destinations and more options to redeem loyalty points.
In New Zealand, the LATAM Group is represented by LAN Airlines, which operates six nonstop flights per week between Auckland and Santiago, with onward connections to over 80 destinations in 10 South American countries, and services beyond to other major markets including North America and Europe.
LAN operates six airlines within South America – LAN Airlines, based in Santiago, LAN Peru, LAN Argentina, LAN Ecuador LAN Colombia and LAN Express, as well as the dedicated freight airline LAN Cargo.
LAN recently introduced into service the first of up to 32 new Boeing 787 Dreamliner aircraft, as part of a major upgrade and expansion of its long haul fleet, and is introducing a large fleet of new Airbus A320-family jets for operations within and between the countries of South America. Services between New Zealand and South America are operated with two-class Airbus A340-300 aircraft.
TAM, including Pantanal, operates a fleet of over 150 aircraft and offers direct flights to 45 cities in Brazil and 18 cities in South America, the United States and Europe. Through agreements with companies in Brazil and abroad, TAM's network encompasses a further 92 airports in Brazil and 92 international destinations, including Asia.
LAN is currently a member of the oneworld global airline alliance, while TAM is a member of Star Alliance. As part of the merger process, the new group will relinquish membership of one of the alliances. A decision on the alliance to be joined by the LATAM Group is yet to be finalised.
Visit Website
Back