How does Mexico see New Zealand?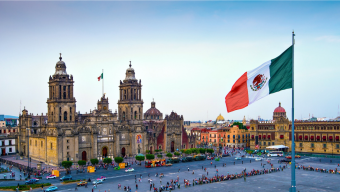 Mexico is an emerging market full of opportunities, but it's not without its challenges. To help Kiwi business get ahead, New Zealand Story and the Latin America Centre of Asia-Pacific Excellence commissioned in-market research which focuses on supporting a better understanding of the trade opportunities offered to New Zealand exporters to Mexico through the CPTPP.
Findings include how Mexican consumers and businesses perceive New Zealand, key points for business engagement and sector-specific considerations for trade.
To access the Mexico Country Perception Research Whitepaper please click here (registration for New Zealand Story website required).
This entry was posted on 26 Jul 2019
Back