Viva Expeditions launches a new range of unique luxury experiences in New Zealand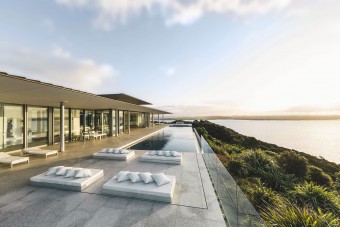 Viva Expeditions have launched a new and exciting range of over 30 unique luxury experiences in New Zealand, including exclusive Heli-tours, remote luxury lodges, sub-Antarctic adventures and more.
"Originally we had wanted to bring high-end tourists from Latin America into New Zealand, and while that is still a long term goal, we will first focus on the domestic market and then look to the Trans-Tasman and beyond once the world opens up again and traveller confidence returns", says Rachel Williams, founder of Viva.
Viva New Zealand's focus will be on creating unique luxury travel experiences for a niche market, featuring unique regions, remote luxury lodges, tailored experiences, and high-end services. The initial offerings of weekend escapes & short breaks for kiwis will be followed by longer packages tailored toward the international market.
"There are so many people out there that are not able to take their honeymoons overseas or their big trips abroad. So we are offering some truly memorable experiences right here in NZ. Imagine flying low up 90-mile beach to Cape Reinga, then landing in the beautiful Spirits Bay for a private picnic; or visiting a high-country station for a taste of Kiwi life usually only seen on Country Calendar. We have some really incredible experiences on offer", says Williams.
"Our experience with luxury lodges and unusual destinations throughout Latin America has given us a unique perspective on what we can offer travellers. We are proud to call New Zealand home, and we are proud to be able to offer some truly remarkable ways to explore magical Aotearoa, New Zealand".
For more information, visit the Viva New Zealand website.
This entry was posted on 3 Aug 2020
Back