Viva Expeditions Release the most Affordable Antarctica Cruise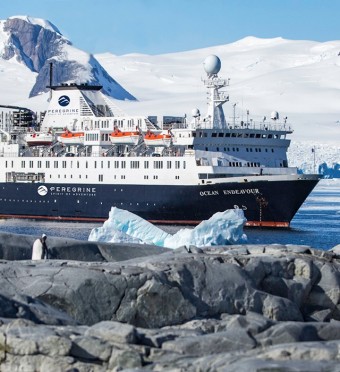 Latin America and Polar travel specialists, Viva Expeditions, are pleased to showcase in their 10th year, one of the cheapest yet still sustainable 2020/2021 cruises to Antarctica currently on the market. Viva aims to make these bucket list destinations more accessible to travellers looking to achieve their travel goals; exploring once-in-a-lifetime places while becoming ambassadors for their protection.
Discover Antarctica has various departures to the white continent in the 2020/2021 season starting at NZD $7,460 for 11 days and will be aboard the newly refurbished Ocean Endeavour. Carrying just 200 passengers, all departures will be carbon offset and environmentally friendly initiatives such as no single-use plastics, a re-useable water bottle for every guest and only sustainable seafood on board will be in place, yet it is one of the most affordable Antarctica 2020/2021 season itineraries in the industry right now making it available to more demographics.
Rachel Williams, Viva Expeditions Founder says, "Here at Viva Expeditions, we are interested in positive actions. What can we all do to help our planet? We believe the best way to protect Antarctica is to become an Antarctica Ambassador, a warrior for the cause who'll fervently spread the message to anyone who'll listen. The best way to do that is to fall in love with Antarctica by visiting".
For more information visit https://vivaexpeditions.com/travel/the-most-affordable-antarctica-cruises
Viva Expeditions also offers a special LANZBC member benefit – book directly with Viva and take an additional 10% off your tour cost*
This entry was posted on 29 Jan 2019
Back